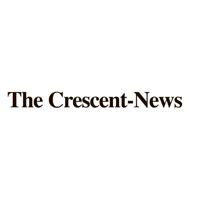 Commissioners Henry opens auction on farmland rent, stone | Local News
NAPOLEON — Henry County commissioners opened bids on two issues at their meeting here Thursday, including leasing county-owned farmland.
Nine offers have been received for cash rent on 204.9 acres next to the former county house in Country View Haven on Route 15, just northwest of Napoleon. The house closed several years ago and was demolished while the land where it stood was sold, but the adjacent agricultural land was retained by commissioners.
The highest bid received was $342 per acre – from Michael Beck Farms of Ridgeville Corners, which now has a lease for the land.
The commissioners have not made a decision on whether to extend a new four-year lease for the ground, but will take formal action on Thursday.
"We will have the lease prepared and ready to execute (Thursday)," Henry County Commissioner Glenn Miller said.
The commissioners had taken sealed bids in the field, receiving nine proposals and allowing the five highest bidders to raise the bids through an auction process. Only two – Cape Precision, Edgerton and Michael Beck Farms – decided to participate in this prolonged process.
Beck then outbid Cape $342 to $340 an acre. Cape had offered the highest bid among sealed bids at $300 an acre before the auction took place.
However, any county-owned farmland near the old house will not be leased. OSU's Henry County Extension Office also plans to establish a new trial plot area on approximately 20 acres that will be used similarly to the Defiance Agricultural Research Association site on Ohio. 15 near Defiance County Airport.
The site should be operational this spring, according to Miller.
Also on Thursday, the commissioners opened two bids for the purchase of aggregates – from Stoneco, Portage and Custar Stone, Custar.
That contract will be awarded on Tuesday and will likely go to both companies, Miller said.
In a separate matter Thursday, commissioners passed a resolution endorsing Commissioner Bob Hastedt as the representative of the Defiance-based Northwest Ohio Community Action Commission.