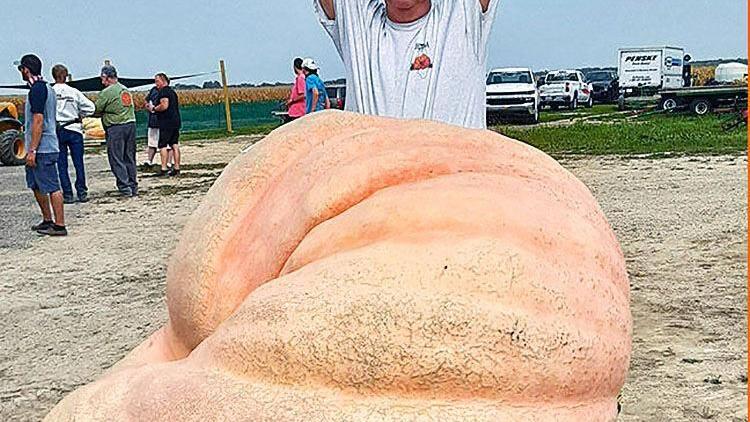 Growing Giants in Pumpkin Country | Agriculture
"A lot of people are very generous and can pay $ 1,000 for a seed, but you can buy seeds with the potential to grow 2,000 pound pumpkins for $ 35 to $ 100," Bartimus said. "Seeds that have already grown to 2,000 pounds and more are called proven seeds and can sell for between $ 100 and $ 350, or even $ 600. Some groups sell seeds year round, usually between $ 35 and $ 70.
"If you look at the genetics of the seed, you might be able to ask the grower and he can give you seeds if you pay the shipping cost," he added.
Care, nutrition
Growing a Colossus requires a lot of TLC.
Seeds are usually started indoors around April 8 before being placed outdoors in huts with heaters and fans. Many producers use underground heating cables, Bartimus said.
"We try to pollinate our plants from June 15th to July 1st. At this point, they have grown to 30 feet wide and 18 feet long, "he explained. Plants are pruned to limit their size. When the pumpkin is 30 days old, the grower stops all growth of the vine, so all of the plant's energy goes into the pumpkin.
If it isn't raining, a grower will provide 50 to 120 gallons of water per day for every 1,000 square feet of plant. Only one pumpkin is grown on each plant. Growers will work one to eight hours a day on a single plant, according to Bartimus.