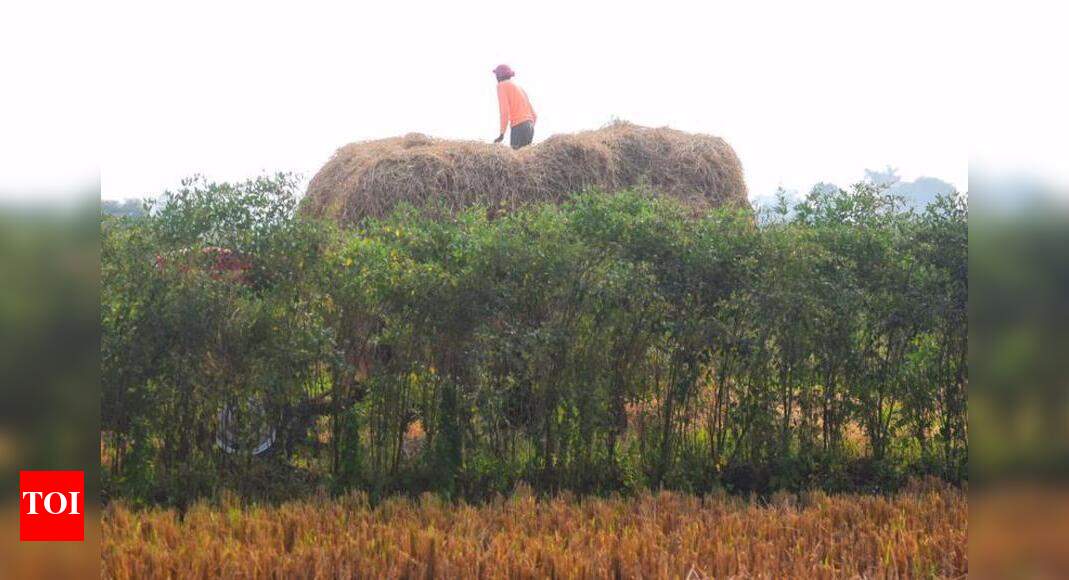 Rain and hail likely hit 70-80,000 hectares of farmland in Vid | Nagpur News
Nagpur: Off season
rain
and hailstorms in sporadic pockets have affected between 70,000 and 88,000 hectares of farmland in Vidarbha, according to preliminary reports.
The overall area affected represents 1 to 1.8% of the region's total agricultural area. "The exact extent of the damage has not yet been estimated," officials said.
Sources said only hail-affected areas are likely to be more affected than pockets where it has rained. Although classified as unseasonal rains, hailstorms from January to February are not new to the region.
Officials say it is also likely the figure could drop. According to different estimates, the total area of ​​plowed land is between 52 and 43 lakh hectares in Vidarbha.
A more in-depth damage estimate would take time. A detailed examination will be carried out to assess crop damage beyond 33% in the affected areas. These farmers are entitled to government compensation, government sources said.
The affected area in Amravati division is estimated at around 60,000 hectares. Officials from the Divisional Commissioner's Office in Nagpur said the affected area here could be 10,000 to 15,000 hectares. Data reconciliation is in progress.
Vidarbha farmers depend on Kharif crop from which exception of tur has been harvested. Officials say that although much hype takes place after such rains, the situation often improves. For example, upcoming sunny days can also change the condition.
Crops grown on more than 28,000 hectares of land have borne the brunt of unseasonal rains and hailstorms in Nagpur, reports PTI.
In addition, nearly 70 houses were damaged in Wardha district of the division and 27 in Nagpur district. One person also died after being struck by lightning in Nagpur, they said. Gachibowli was the most affected with over 8,550 hectares of land in 714 villages affected, the report adds.
Affected crops include tur, which is ready to harvest, with the exception of chana and wheat grown during the rabi season. Rabi crops are harvested from March. Agriculture department officials also reported estimated losses for horticultural crops like orange and mosambi (lime).
Activists and farmers accept that the off-season rains are more or less regular each year.
Veteran agricultural activist Vijay Jawandhia says the development once again highlights the need to change the insurance model. In such cases, the damage must be reported within 48 hours of the occurrence. Often this is not possible in the interiors and farmers cannot obtain the amount of insurance.
"Overall confidence in crop insurance is also down," he says.