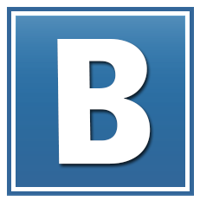 Record price for Jackson farmland | News
In just 15 minutes, a Jackson County record was set when 75 acres of farmland was sold for $ 19,900 an acre a week ago on Wednesday.
"The price per acre is the highest I've seen so far for farmland in our part of the state," said Chuck Schwager, owner of Maquoketa-based East Iowa Real Estate, who managed the auction.
"But let me add that this is an exceptional piece of land compared to what we typically see available for purchase in Jackson County and much of East Central Iowa, "he said.
The 75 acres sold by Jack and Steve Beck had a Corn Suitability Index (CSR2) of 89.7, which is exceptionally high, according to state agricultural experts. The scoring system was developed by Iowa State University in the early 1970s as a way to measure potential soil productivity based on soil profile, slope characteristics, and weather conditions.
Yields from the plot, which was purchased by Jake and Ashley Scheckel, won a two-time state champion and five-time district champion in the Iowa Corn Growers Competition. The land, which is located one mile north of Bellevue-Cascade Road near 250th Avenue, was owned by the Beck family for over 60 years.
The auction drew good attendance and a number of people took up auction numbers, as has been the case with land auctions in recent months in Clinton and Jackson counties where prices sales were much higher than they have been for years.
"The timing for a land auction is really good right now," Schwager said. "The fall harvest in the area was excellent with good weather and dry conditions. Interest rates, commodity prices and liquidity are all positive factors for the land market.
The recently released Realtors Land Institute fall survey showed that east-central Iowa, which includes Clinton and Jackson counties, experienced the second-largest increase in land values ​​from March to September at 21.9%. Only the northeastern region of Iowa saw a larger increase to 22.5%, noted Schwager, who is a member of the institute. The state's average increase was 18.8%.
The main factor behind the upward trend in farmland prices is supply and demand, Schwager said, noting that little land has been on the market in recent years.
Auctioneer Dan Powers echoed these sentiments at the start of the auction, noting that strong markets help farmers and lead to increased land values. He also reminded the crowd gathered at the AmericInn in Maquoketa that land for sale, like most land in the area, is not often offered for sale.
"At the end of your life, you can pass it on to someone else," he said. "They have done a good job maintaining and taking care of it for all these years. Remember, 1958 until today is a long time. The next person to get their hands on it… it probably won't be available for a long time.
Schwager and others believe property values ​​are expected to remain strong for the near future.
"I think if commodity prices stay high and interest rates don't rise, we will continue to see high land prices in our region and throughout the Corn Belt," Schwager said.
"There have been more trading hands with the current higher prices, so we'll end up seeing that cycle and the increases will be more moderate going forward," Schwager said.